5 tricks to boost your credit score July 19, 2018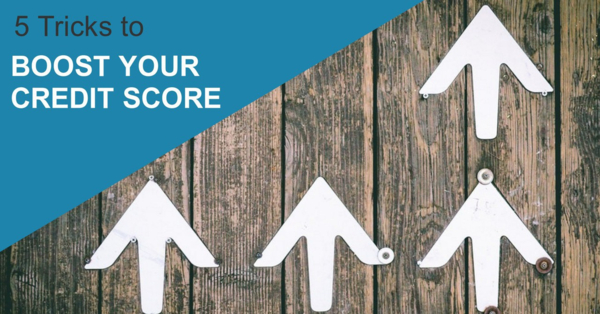 #1: PAY DOWN YOUR BALANCES
Decreasing our debt has the biggest impact on your credit score. The more available credit you have, the better.
#2: GET CURRENT ON YOUR BILLS
If you are already late on a payment, pay it off as soon as possible for a quick credit boost.
#3: OPEN A NEW ACCOUNT
If you open a new type of card, it increases your total credit line and helps your "credit mix".
#4: BECOME AN AUTHORIZED USER
Becoming a user on a responsible family member's account will let you piggyback on the account's good credit.
#5: DON'T CALL YOUR UTILITIES
It's a myth that calling utility providers and asking them to report your payment history will boost your credit. Don't waste your time.