Chicagoland Market Report 2/22/19 February 22, 2019




Thinking of Buying or Selling

Call John Castelli

(773) 851-7636

What in the world can I do for you today?
---
As you can see in the chart below prices continued to rise through December 2018 to an Average Sales Price of $309,223.
And has taken a dip in January 2019 to an Average Sales Price of $308,660 in the Chicagoland Market.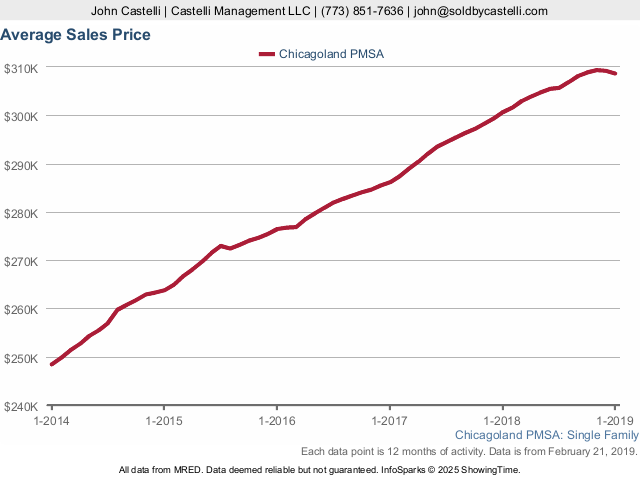 In the chart below, we peaked out in June of 2017 in terms of home sales.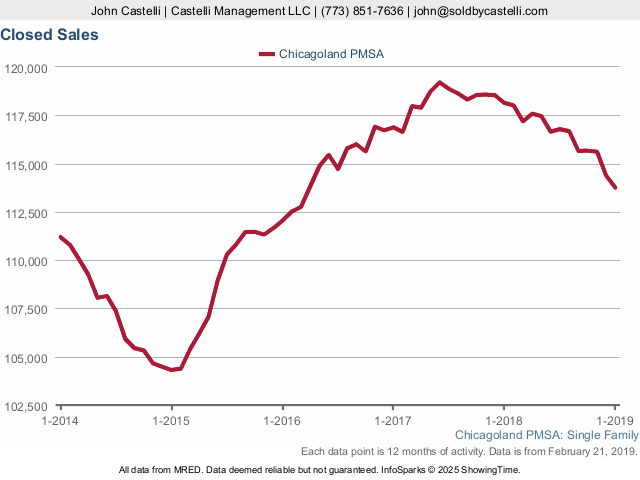 Here are a few of the National Real Estate Numbers we're tracking for you.
According to the National Association of Realtors, the number for projected home sales dipped to 5 million.
The national median home price for existing homes decreased to $253,600. That's down 1.4% from last month and up 2.9% from this same time last year.
According to Freddie Mac, the national average for a 30 year fixed rate mortgage is down from last month to 4.45%.
To Learn More on how these numbers affect you contact me today.
---
Considering to buy or sell?
I am here to help you in anyway that I can...
John Castelli, Realtor

(773) 851-7636
---
Thank you for your time today.
I look forward to working with you in the future...