Chicagoland Market Report 3/21/19 March 21, 2019

Thinking of Buying or Selling

Call John Castelli

(773) 851-7636

🌷 Spring Is Officially Here! 🌷
---
As you can see in the chart below the Average Price Per Square Foot had continued to rise from $143 Per Sq Ft. in March 2016 to October 2018 at $161 Per Sq Ft.
And has flattened at $161 Per Sq Ft. since October 2018 in the Chicagoland Market.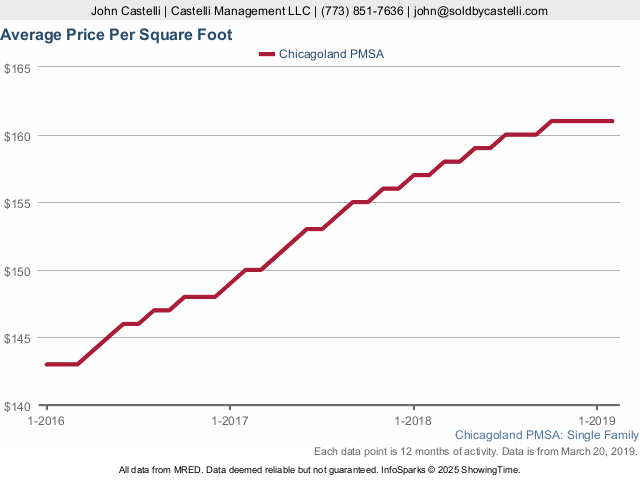 The Average Showings to Contract in the Chicagoland Market is 16 Showings to Contract.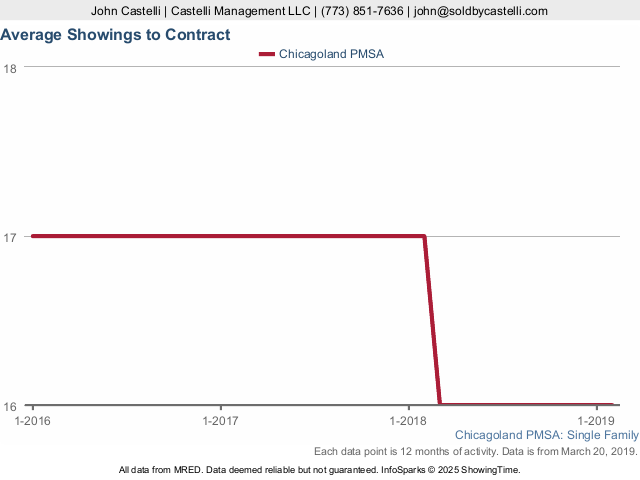 Here are a few of the National Real Estate Numbers we're tracking for you.
According to the National Association of Realtors, the number for projected home sales dipped to 4.9 million.
The national median home price for existing homes decreased to $247,500. That's down 2.8% from last month and up 2.8% from this same time last year.
According to Freddie Mac, the national average for a 30 year fixed rate mortgage is down from last month to 4.35%.
To Learn More on how these numbers affect you contact me today.
---
Let me know what in the world I can do to help you...
John Castelli, Realtor

(773) 851-7636
---
Thank you for your time today.
I look forward to working with you in the future...