Did you Know? 93.9% of Homes... August 28, 2017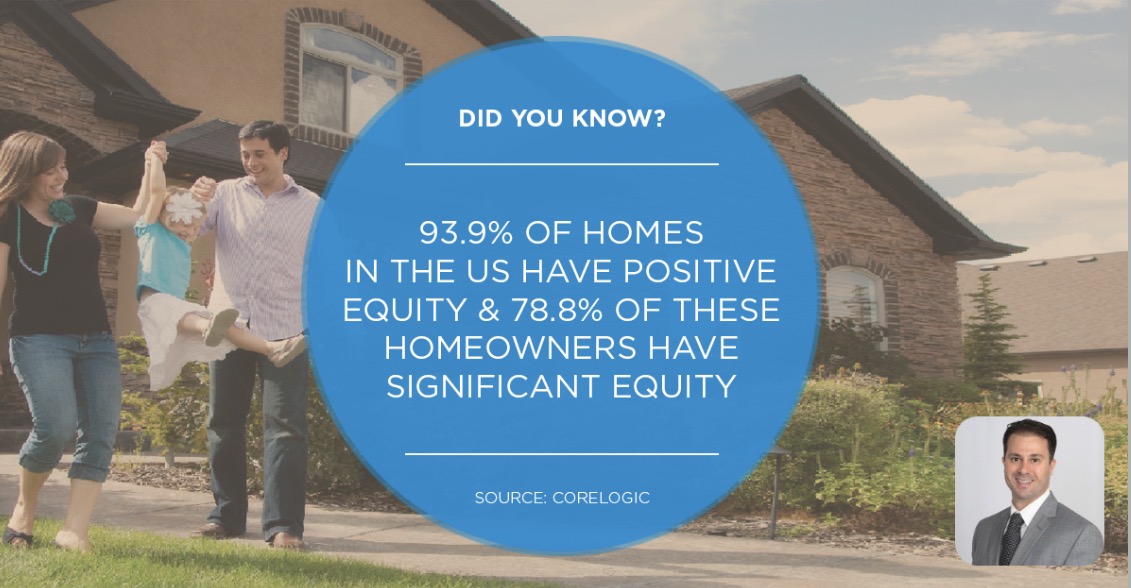 Did you Know?
93.9% of Homes in the US have positive Equity &
78.8% of these homeowners have significant equity.
I look forward to assisting with your Real Estate needs!
John Castelli, Realtor
(773) 851-7636
You probably know that real estate is a great path to passive income and wealth.
Maybe you'll use your investment property to fund your child's education, your retirement, or maybe that well deserved vacation.
Whatever your investment goals, there are proven steps that will get you there quickly and easily.