Down Payment MYTH...You need 20% down? January 23, 2019




Myth No. 1: You need 20% down?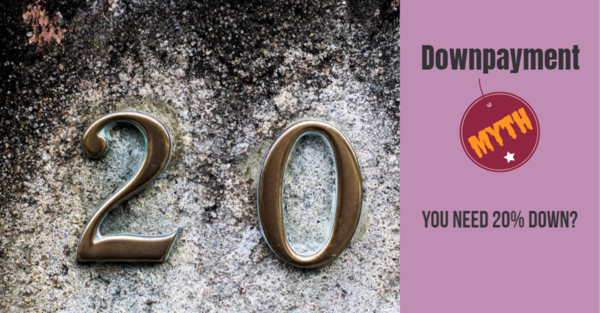 In the NerdWallet study, 44% of respondents also believed you need 20% (or more) down to buy a home. For decades, this was standard, but it isn't always the case anymore.
I should really depend on the type of buyer you are.
For instance, a Federal Housing Administration (FHA) loan only requires 3.5% down. If either you or your spouse served in the military, you're likely to be eligible for a Veterans Affairs (VA) loan, which can be approved for 0% down. The same goes for the United States Department of Agriculture (USDA) loans.
And if you're a qualified buyer, you can get approved for a conventional loan with less than 20% down, but there's a catch: You'll be on the hook for private mortgage insurance or PMI. PMI is paid directly to your lender, not toward your principal. Think of it essentially as insurance you pay to prove to the lender you won't default on your loan.
SOURCE: Realtor.com
John Castelli, Realtor
(773) 851-7636
Keller Williams Realty