Home prices continue to reach new highs September 7, 2017
Case Shiller: Home prices continue to reach new highs
By Kelsey Ramirez, HousingWire, 8/29/2017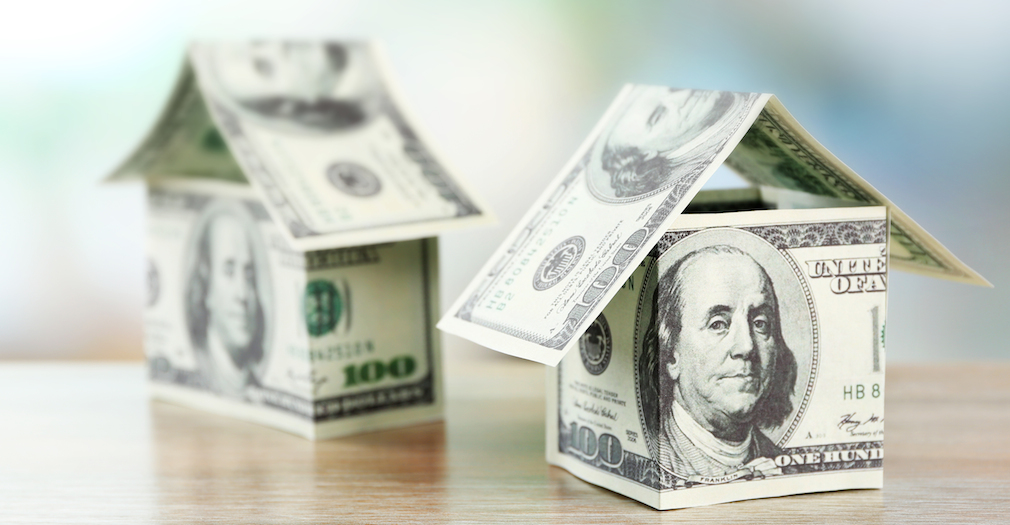 Home prices reached an all new high across the U.S. in June, according to the latest index released from S&P Dow Jones and CoreLogic. Nationally, home prices increased 5.8% from June 2016, up from May's gain of 5.7%, to hit 192.6, an all new high, according to the S&P CoreLogic Case-Shiller U.S. National Home Price NSA Index, which covers all nine U.S. census divisions. The 10-City Composite increased 4.9% annually, down from last month's 5% annual increase, and the 20-City Composite increased 5.7% annually, the same as last month's gain.
The chart below shows while the National Index reached a new high in June, the 10-City and 20-City Composites continue to rise, and are currently at their winter 2007 levels.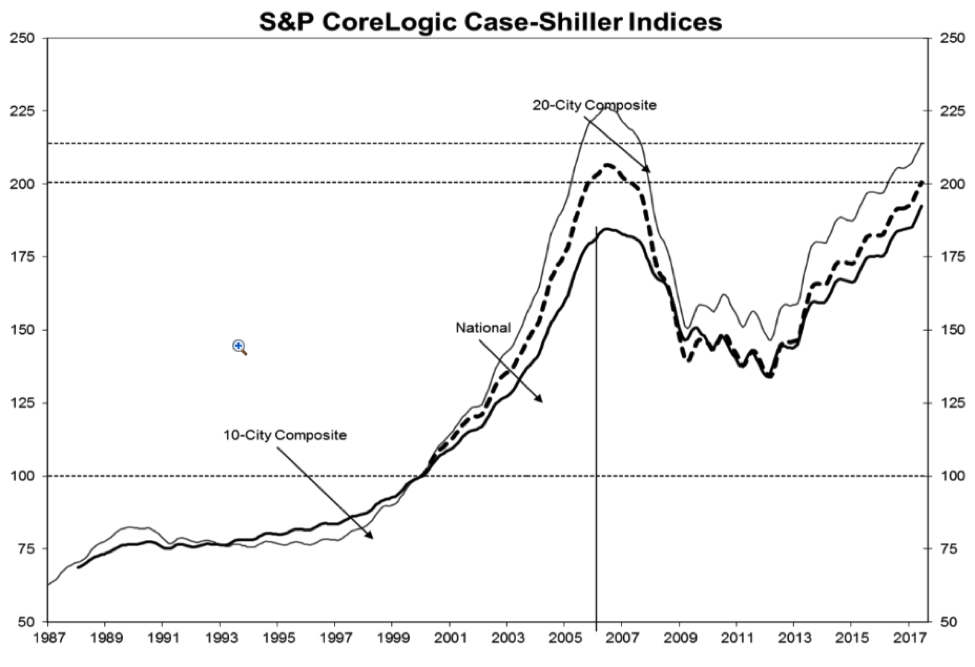 Seattle, Portland and Dallas reported the highest increases in June out of the nation's top 20 cities with increases of 13.4%, 8.2% and 7.7% respectively. Overall, nine cities showed greater increases of the year ending in June versus the year ending in May. "The trend of increasing home prices is continuing," says David Blitzer, S&P Dow Jones Indices managing director and chairman of the index committee. "Price increases are supported by a tight housing market."
"Both the number of homes for sale and the number of days a house is on the market have declined for four to five years," Blitzer said. "Currently the months-supply of existing homes for sale is low, at 4.2 months. In addition, housing starts remain below their pre-financial crisis peak as new home sales have not recovered as fast as existing home sales."
Before seasonal adjustment, the National Index increased 0.9% monthly in June, while the 10-City and 20-City Composites each increased by 0.7% in June. However, after seasonal adjustment, the National Index increased 0.4%, the 10-City Composite remained stagnant and the 10-City Composite increased just 0.1%. While all 20 cities saw a monthly increase before seasonal adjustment, after seasonal adjustment 14 cities increased.
"Rising prices are the principal factor driving affordability down," Blitzer said. "However, other drivers of affordability are more favorable: the national unemployment rate is down, and the number of jobs created continues to grow at a robust pace, rising to close to 200,000 per month."
"Wages and salaries are increasing, maintaining a growth rate a bit ahead of inflation," he said. "Mortgage rates, up slightly since the end of 2016, are under 4%. Given current economic conditions and the tight housing market, an immediate reversal in home price trends appears unlikely."

Full Article: https://www.housingwire.com/articles/41114-case-shiller-home-prices-continue-to-reach-new-highs
I look forward to assisting with your Real Estate needs!
John Castelli, Realtor
(773) 851-7636