Monday Motivation November 28, 2016

Happy Monday! I hope you had an amazing Thanksgiving Weekend! As always I like to start the week off right with some words of Inspiration!




"Success is going from failure to failure without a loss of enthusiasm." Winston Churchill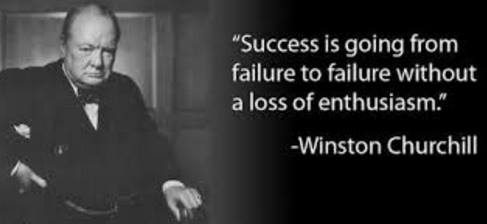 I have always found it so odd that "Society" looks at failure as a negative thing... where those that are extremely successful treat failure as their greatest learning experiences and never seem to fear failure... Well I guess there is a reason why some achieve success and some don't...
The reality is, in order to succeed you will fail, it is the reality of it. Instead of looking at failure as a negative, get excited as you are one step closer to failing your way to success!
Keep pushing and go create the Life you know you truly want and deserve!
Sincerely,
Your Realtor John Castelli