Mortgage Market update - 1/7/2019 January 7, 2019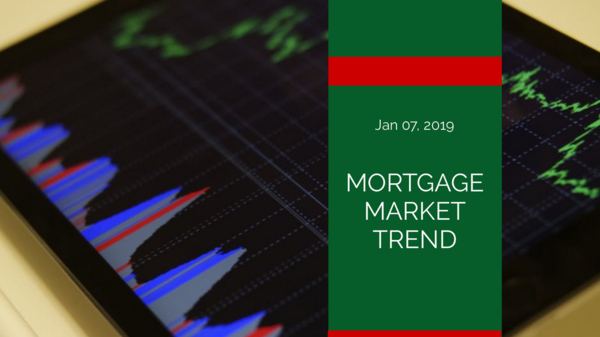 What's going on and why does it matter?
Mortgage bonds opened slightly higher today as they continue to trade in positive territory above all their moving averages. Financial markets are continuing to improve in light of Friday's very strong jobs report and hopeful expectations regarding US-China trade discussions. The bond market, in particular, seems relieved by the "dovish" comments made on Friday by Fed Chairman Powell which are being interpreted to mean that the Fed may take a less aggressive approach to increase interest rates in 2019. The economic calendar is relatively light this week, and some economic reports have been delayed due to the holidays and the partial government shutdown. The lack of progress in ending the shutdown could dampen the market's mood this week.
What should you do about it?
Watch for mortgage bonds to continue trading in positive territory, but be prepared to lock your rate if mortgage bonds break below their 200-day moving average.