Open House Checklist: Curb Appeal 101 July 12, 2017

Selling your home is more of a marathon than a sprint. And is a big decision that can take many years of waiting and anticipating for the best time to sell and get the best value for your home.

After all the waiting and your patience, the housing market shows, now may be the time to sell. The prices of homes have increased and rates are still low (but increasing) and the demand for homes are at a high.

With that said, here is the list of things to get you better prepared for making the outside of your home looking as good as the inside.

The first thing buyers see when looking for a home is your front yard and the overall curb appeal. According to the Remodeling Cost vs. Value Report by the National Association of Realtors®, potential home buyers are big on curb appeal.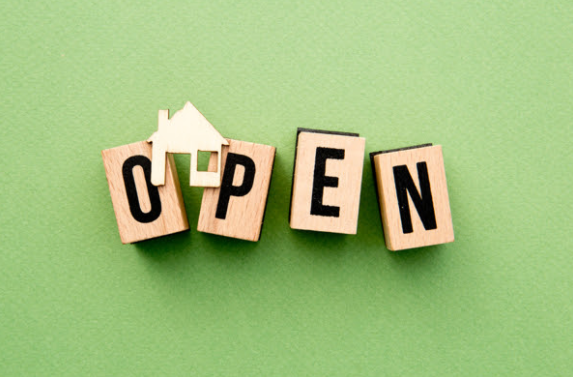 Replace the entry door. According to NAR Get rid of the old beat up door and replace it with a new steel entry door, giving you a 102% return on investment, according to NAR. It's a more attractive and comes in multiple colors and won't hurt your wallet. Prices range from $99 - $500. Going this route would be best for medium to lower priced homes ($200,000). Be sure the front door reflects the feel of the neighborhood and the price of the home.
Replace the garage door. This can sometimes be the focal point for people when first driving up to your house. If the garage door is worn out, dirty, or needs some work, it should be replaced. Updating this can spruce up the look of the exterior and according to NAR, have a 89% return of it's value.
Wash the windows. If you don't do windows, hire someone who does. Clean windows show potential buyers you take good care of your house. This attention to detail makes them want to see the inside.
Wash the windows. Having clean windows let potential buyers know your home is well kept and helps with wanting buyers to look at your homes interior.
Repair/replace the roof. This one's huge. We know this is an expensive one but a roof that's leaking can cost you even more. One question buyers always ask their agent, is how old the roof is. This will re assure them that they won't need to worry about repairs for this anytime soon.
Clear the gutters. Dirty gutters are a sign that you have given up on the home and can steer their interest.
Replace the siding. According to NAR, buyers place a premium on fiber cement siding. If you notice your home sagging from the siding being warped go from vinyl to cement. Let the agent know to let buyers in on the investment. Tuck-point the bricks. If you live in a brick home, be sure to have it tuck-pointed. Not only does a freshly tuck-pointed house look better, it is also sealed against water damage.
Replace the windows. Getting the windows replaced can be expensive. Tip: Replace the windows that are visible at the curb with Energy efficient, double-paned windows. These are high priority for buyers. Having some replaced is better than none.
Paint the exterior. A new paint job can go a long way. Don't underestimate a freshly painted house.
Mow the lawn. Do I need to say more?
Trim the hedges. No need to go overboard, just trim where it's overgrown.
Plant flowers. Adding some pop of color with flowers can make increase the homes curb appeal and make potential buyers feel at home.
Trim Trees. Trim branches that are hanging low enough for others to hit their heads on. Keep a clear path to the front door.
Powerwash the porch/deck. Be sure to keep the porch and deck (if you have them) clean for buyers to walk through. Giving them a better vision of seeing them use these areas for entertaining.
Check the doorbell. Just make sure it works. I know people can't see this from a far but, they will check it.
Leave a light on. Buyers are known to take a night drive to check out the neighborhood. Keeping a light on makes the home feel safer and welcoming. Make the home look good at night, just as you would during the day. Highlight that new paint job, steel door and maybe the new plants sitting at the porch. This way you'll have buyers lined up to check out the open house.
John Castelli, Realtor
(773) 851-7636
Real,
Raw,
Relevant
Committed to Results.