Real Estate & Baseball | What Do They Have In Common? August 25, 2018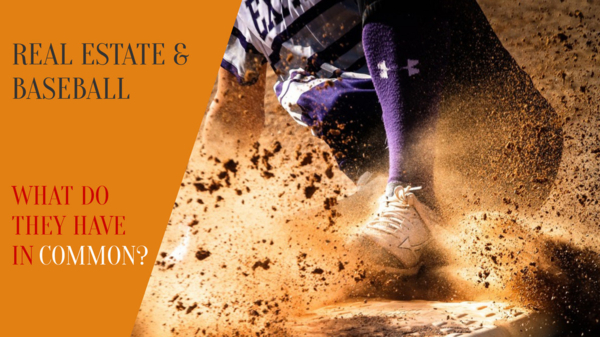 America's favorite pastime
The vast majority still call baseball America's favorite pastime. It's considered the all-American sport and while the rules of the game have changed over time, it is still widely popular. On the flip side, home ownership has always been considered an element of the "American Dream." The image of the American dream has changed over time, just like the sport, and while home ownership is not for everyone, it still carries a sense of pride of ownership that reflects the values of Americans. Home ownership still remains important to Americans, and the future home demand will remain constant.
It's a long season
The MLB season lasts over six months – that's a lot of training, practices, and games. Searching for the perfect home or preparing your own home to sell can take a long time as well. For homebuyers, your season involves watching mortgage rates, touring homes and negotiating prices. For sellers, the season means preparing your home for showings, packing and moving, and home inspections. You are likely going to start the season excited about what's to come, but it can get long – patience is key.
Be coachable
Consider your real estate agent like your third-base coach. You're running full speed from second base and you're feeling good – you want to go all the way home. What you can't see behind you is that the outfielder has already thrown the ball in and if you pass third base and try to go home, you will likely be tagged out. The third base coach can see that ball flying in and tells you to slow it down and wait at third. Your real estate agent has the training and tools to foresee curveballs in the home buying and selling process that you might not be aware of. It is important to be willing to listen to their advice. In the real estate industry, the good news is you have the freedom to choose your "coach" or agent. Don't be afraid to ask tough questions or shop around to ensure you have the right agent on your team.
It's all about getting home
Baseball or real estate, the end goal is to make it home! It may be a long season and there may be some curveballs thrown at you, but with a little patience and coaching you on your way to a win. I am here to help you prepare, train and make it home.
John Castelli, Realtor
https://johncastelli.agentprolink.com/open/share/gallery/article/2251?v=201808241411