Brought to you by John Castelli.

Homeownership Rates in the United States remain steady
According to the US Census Bureau's recent Quarterly Housing Vacancies and Homeownership report, rates of homeownership look to be holding steady. The homeownership rate clung to 63.6 percent in the first quarter of 2017, virtually unchanged from 63.7 percent the quarter prior and 63.5 percent the year prior.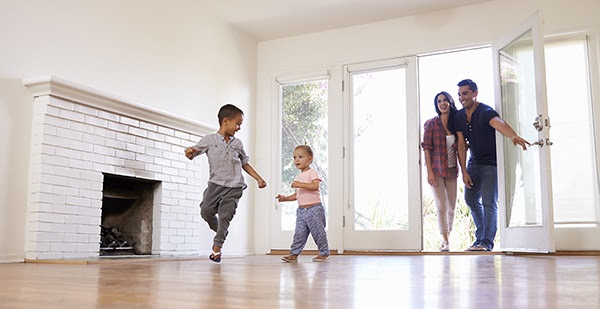 Additional findings from the study include:

The Midwest held the highest homeownership rate in the first quarter, at 67.6 percent, while the West held the lowest at 59 percent.
Homeownership rates in the first quarter were also highest among homeowners aged 65 and older, at 78.6 percent, and lowest for homeowners aged 35 and younger at 34.3 percent.
The rate of homeownership among Hispanic Americans markedly rose for the second straight year in 2016 - a trend against the current par for the course and currently stands at 46.6 percent.
The renter vacancy rate came in at 7 percent. Breaking this down more specifically, the renter vacancy rate was highest outside "Metropolitan Statistical Areas" or "MSAs" at 8.7 percent, followed by inside principal cities at 7 percent and in the suburbs at 6.5 percent.
The median asking sales price for vacant for sale housing in the first quarter was $176,900. The median rent for vacant for rent housing, over the same period, was $864.
4 Things Professional Burglars Don't Want You to Know

Even though a burglary occurs every 20 seconds in the U.S., you can still protect yourself with simple, common-sense steps.

1.Nighttime Burglaries Aren't the Best Time. Burglars like to break in to homes during daytime hours - between

12:30 p.m. and 2:30 p.m.

- because there's a high chance people will be away at work or school. The last thing criminals want is to encounter someone at home. Don't leave your home unlocked just because it's daytime.

2.They Know When You're Not Home - Thanks to Social Media.Locating someone's home address using basic information from their social media profile is surprisingly easy. In one survey of convicted burglars, more than 10 percent say they used social media to determine who was out of town. So while it's tempting to post about your vacation to your social media feed, wait to share those trip photos until you're back home.

3.They Don't Like Your Security Practices. Burglars are looking for easy targets, so your basic security measures are pretty important. Unlocked windows, unused deadbolts, poorly lit homes, and residences without security systems are prime targets for burglars, so make sure you are using the security features you already have.

4.Your Landscaping Choices Can be a Burglar's Best Friend. Thieves are searching for crimes of opportunity, and landscaping gives them a place to hide while planning a way of entry can be very enticing. Tall bushes are favorites of burglars since they offer an obstructed view from the street and an easy way to hide from neighbors. Sometimes the best defense is a clear view of your front porch.
johncastelli@kw.com
Copyright 2017 Keller Williams® Realty, Inc. If you have a brokerage relationship with another agency, this is not intended as a solicitation. All information deemed reliable but not guaranteed. Equal Opportunity Housing Provider. Each office is independently owned and operated.