Tips For Effectively Making an Offer September 14, 2017

Daily Tips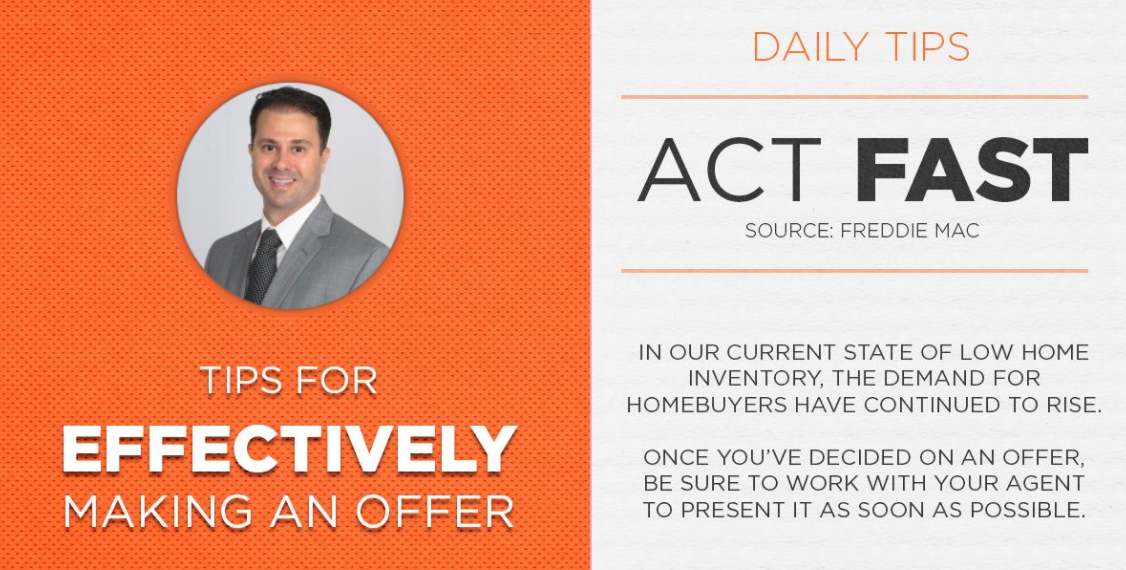 ACT FAST
In Our Current State of Low Home Inventory,
The Demand for Homebuyers Have Continued to Rise.
Once You've Decided on an Offer,
Be Sure to Work with Your Agent to Present it As Soon As Possible.
Contact me for any home related questions.

I look forward to assisting with your Real Estate needs!
John Castelli, Realtor® | Keller Williams Realty Partners (773) 851-7636 www.SoldByCastelli.com