When It Comes to Filing for a Home Insurance claim, Is It Worth it? July 26, 2017

If your home gets damaged by a flood, falling tree, or other random accident, you'll want to know how to file a home insurance claim. Homeowners insurance can help you cover the costs of repairs, providing some much-needed financial relief. But before you file that claim, you'll want to know the process (and the consequences) so you can plan accordingly. Here's what you need to know about filing home insurance claims.

If anything happens to your home, whether there's damage from a flood, earthquake or a random accident, it's beneficial to understand how to file a home insurance claim. Having homeowner's insurance will help with repair costs, giving you financial relief. Prior to filing a homeowner insurance claim, it'll help knowing the step by step process along with the consequences so you can make the necessary steps. Find out what you need to know when it comes to filing a home insurance claim.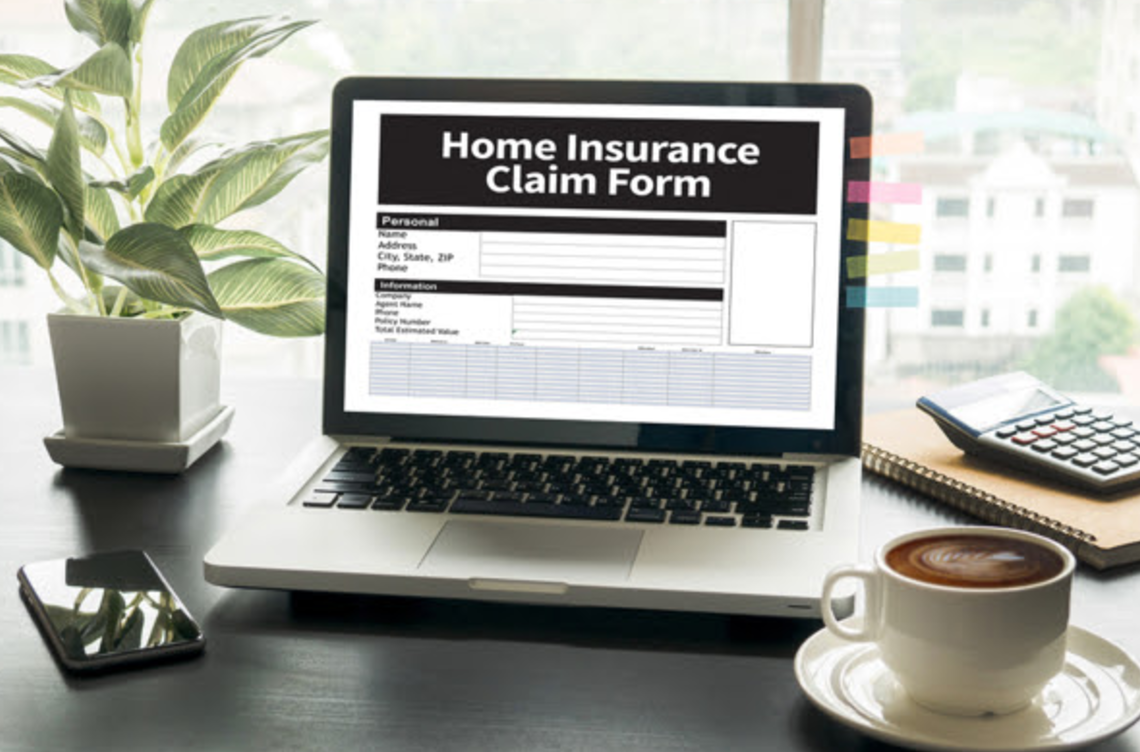 How much will I get?
It normally depends on your insurance policy. For the most part, insurance companies will cover anything over your deductible, says Penny Gusner, a consumer analyst for Insure.com. Example: if your deductible is $3,000 and the damage costs $50,000 to be repaired, you'll have to pay the $3,000 and you'll get the remaining amount of $47,000. Whatever the deductible may be, you must pay this amount to file the claim.
Are there consequences?
Your home insurance company may raise your rate or cancel your policy (once it's up to be renewed) if you file a lot of claims.
"You'll look like a risk," says Gusner. "Depending on how large the claim is and how many you've had, your insurer may 'nonrenew' you for the next period."
But, if you've been careful about how often you are filing a claim, your insurance policy shouldn't change much.
"It's unlikely that your policy would be canceled," says Gusner. If you're not sure about making a claim, ask your agent to see if it's worth doing so in the long run and how it may affect your policy.
Minor Repairs: Should I file these?
According to Gusner, "if you can afford the cost of repairs, it's best to pay out of pocket ". If your repairs are more that your deductible, even by a significant amount, this doesn't necessarily mean you should file a claim. "I would advise paying out of pocket for anything up to $1,000 over your deductible, " says Gusner.
Is it important to document the damage?
Keep in mind that it's always good thing, if you can stop more damage from happening. To start, try your best to take care of emergencies on your own and as quickly as possible. "If a window is broken, and rain is pouring in the house, cover it up," says Gusner. Before doing so, snap some photos for proof of the damage and let the insurance company know, as soon as possible.
What is 'proof of loss' & how does it work when filing a claim?
A proof of loss form is a statement sworn by you, the policyholder, to the insurance company regarding your loss and/or damages.
"Typically, it includes pertinent information like where and when the loss took place and the amount you are claiming," Gusner explains. "You're basically giving concise details about your claim and how the damage was done."
Having a proof of loss form is very important when processing your claim in a fast and efficient manner. It normally comes with other documents that support your claim, such as receipts.
How long does it take to get paid, once I've filed a claim?
The laws vary by state. Typically, the insurer must approve or deny a claim within 10 to 15 days," says Gusner. But some states allow up to 60 days—and others just stipulate "within a reasonable time."
After your claim and the amount has been approved, the payment is due usually within 30 to 45 days. In theory, it should take about 60 days from when you filed the claim to receive the payout.
Is there anything I can do to speed up the process?
The faster and more organized you are with getting the claim processed, the quicker you'll receive payout.
"Have a list of everything you want to show the claims adjuster," Gusner advises. "Get detailed estimates from contractors, especially if you're making a claim after something disastrous, during a time when a lot of other people will likely to be filing claims."
Also, if you file in person as opposed to over the phone, this can help with getting things done sooner
"Having someone show up in person puts a face with the name, and tends to make an agent more willing to pursue and check on the claim," Gusner adds.
I look forward to assisting with your Real Estate needs!
John Castelli, Realtor
(773) 851-7636