Capitalize on the Seller's Market: A Strategic Guide September 4, 2023

Even as the housing market experiences a shift from its previous frenzy, it's important to recognize that it's still a seller's market due to the significantly low supply of homes for sale. But what does this mean for you as a seller? And why is the current market condition favorable for those looking to sell their homes?
Unveiling the Housing Inventory Reality: The most recent Existing Home Sales Report from the National Association of Realtors (NAR) underscores the astonishingly low housing supply. This supply is assessed by both the number of available homes on the market and the months' supply—reflecting how long it would take to sell these homes based on current demand. In a well-balanced market, a six-month supply is typical. Presently, we're navigating a scenario where we possess only about a three-month supply of homes based on the current sales pace (refer to the graph below).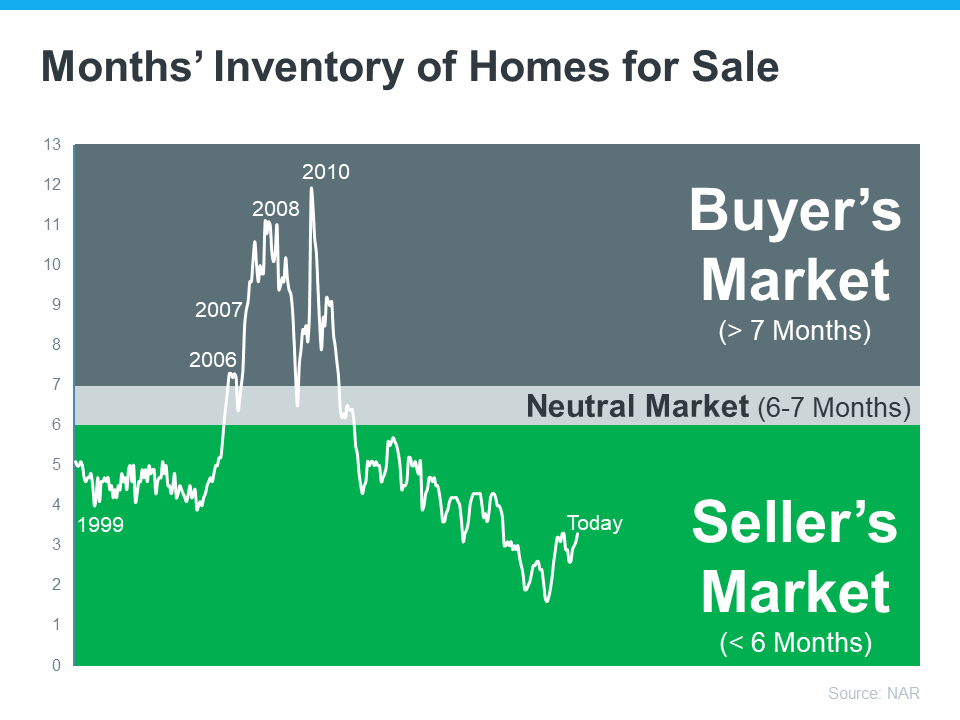 As the graph elucidates, the prevailing inventory of homes indicates that it's still unequivocally a seller's market.
Far from a Balanced Market: It's essential to comprehend that we are far from achieving a balanced market status. In reality, the existing months' supply is merely half of what is customary in a standard market. Consequently, the current buyer demand is far outpacing the limited availability of homes.
Lawrence Yun, Chief Economist for NAR, articulates the situation aptly:
"There are simply not enough homes for sale. The market can easily absorb a doubling of inventory."
Leveraging the Benefits of a Seller's Market: Sellers, rejoice! The current conditions grant you a notable advantage. A pool of eager buyers is prepared and financially capable of purchasing a home. Given the shortage of available homes, the properties that do hit the market tend to attract these potential buyers like magnets.
By collaborating with a local real estate agent and listing your house now, provided it's in good condition and priced correctly, you're poised to receive significant attention. It's even conceivable that multiple offers could come your way.
Embrace the Opportunity: In essence, today's seller's market equips you with a considerable edge when you decide to sell your house. The scarcity of supply propels your property into the limelight for enthusiastic buyers who are in search of options. Let's establish a connection to deepen your understanding of the prevailing dynamics in our local area as you prepare to make your move in the market.
Ready to Make a Move? Let's Connect! If you're considering selling your home in today's competitive market, don't miss out on the opportunity to maximize your selling potential. Contact us today for a personalized consultation and expert guidance on navigating the seller's market. Whether you're a seasoned seller or a first-time lister, our team is here to make your selling experience smooth and successful.
Explore More: